Grinning Biden Creeps on Female FEMA Official as Governor DeSantis is Speaking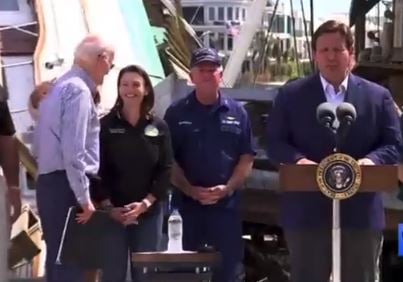 Joe Biden is as Joe Biden does. Joe Biden was caught on camera grinning from ear to ear as he creeped on a female FEMA official today in Florida. Biden made his move after Governor DeSantis started speaking to the crowd.
Such trash.
A grinning Joe Biden whispers with a FEMA official as Ron DeSantis begins speaking pic.twitter.com/yNrnBKah5s
Continue Reading at Gateway Pundit.