Joe Biden Sums Up His First Two Years in Office, And It Doesn't Look Good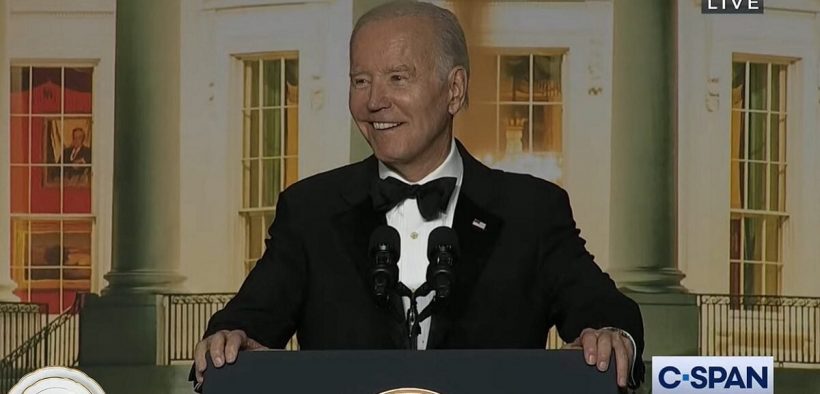 The worst of it was that it was barely a joke. When President Joe Biden took the stage Saturday night at the White House Correspondents' Association dinner, it was a glad-handing moment of a meeting among friends — the president who doesn't belong in the White House yukking it up with the press corps that helped put him there.
And when he compared the gathering to his time in the White House, with a line about how he ignores the establishment media with impunity, it was one of the rare occasions he actually told the truth since he's been president.
The moment came about halfway through Biden's speech, when he said the gathering reminded him of his own presidency:
"In a lot of ways, this dinner sums up my first two years in office," he said, as the self-appointed tribunes of the people laughed and applauded. "I'll talk for 10 minutes, take zero questions, and cheerfully walk away."
https://www.youtube.com/live/GfdC5Pn5kCY?feature=share&t=3124
None of the august crowd seemed to realize how damning that statement  — or the reaction to it — was.
This was a United States president basically talking down to the men and women who are actually supposed to cover his
Continue Reading at Gateway Pundit.