McCarthy Faces First Test With House Rules Package, Including Vote To Cut IRS Funding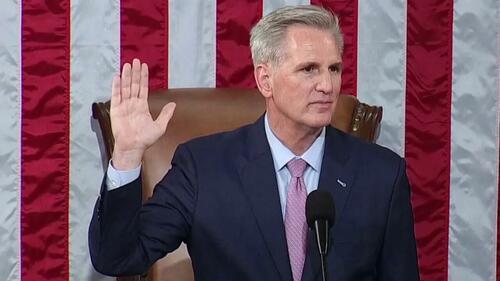 McCarthy Faces First Test With House Rules Package, Including Vote To Cut IRS Funding
How that Rep. Kevin McCarthy (R-CA) has been elected Speaker of the House, his first order of business is presiding over the Republican rules package for the 118th Congress.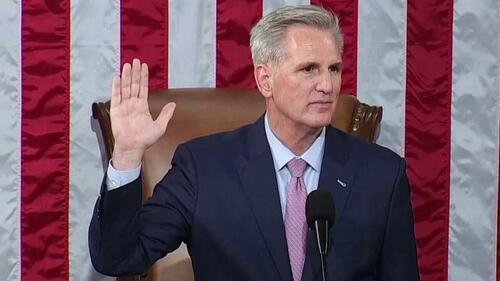 That said, in order to finally win the gavel after 14 failed votes, McCarthy had to make massive concessions to a group of 20 holdout Republicans, including the ability for just one member to vote to vacate the speaker's chair.
In a Sunday night tweet, Rep. Matt Gaetz (R-FL) tweeted "This is what we've been fighting for," in relation to seven bills that the holdouts were able to include in the rules package, which is expected to be put to a vote on Monday.
1) A bill to cut some of the additional funding that was made available to the Internal Revenue Service (IRS).
2) A bill to authorize the secretary of Homeland Security to turn away people crossing the border illegally.
3) A bill that includes prohibiting the secretary of energy from sending petroleum products from the Strategic Petroleum Reserve to China.
4) A tough-on-crime bill that includes amending the Omnibus Crime Control and Safe Streets Act to direct the district attorney and prosecutor's office to report to the attorney general.
5) A bill to require a national instant crime background check system to notify U.S. Immigration and Customs Enforcement and other law enforcement agencies when information surfaces that a person present in the United States illegally may be trying to obtain a firearm.
6) A bill to prohibit taxpayer funded abortions.
7) A bill to amend Title 18, United States Code, to prohibit a health care practitioner from failing
Continue reading McCarthy Faces First Test With House Rules Package, Including Vote To Cut IRS Funding at ZeroHedge.