President Trump Responds to Tucker Carlson's Barnburner Twitter Episode "Wannabe Dictator" (VIDEO)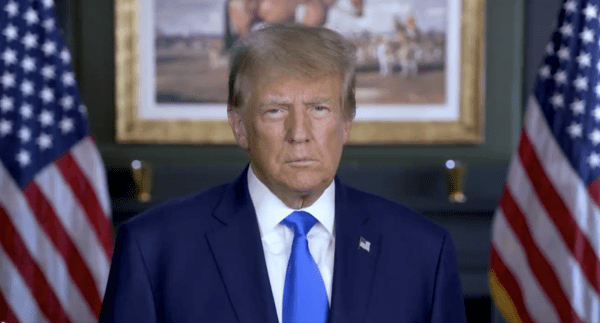 Tucker Carlson took the glove off in episode 4 of his Twitter show dubbed "Wannabe Dictator" – referring to Joe Biden after he had his main political rival arrested this week.
Tucker Carlson brilliantly illustrated why Joe Biden is indeed a "Wannabe Dictator."
On Friday, Trump shared his views in a reaction to political commentator Tucker Carlson, a person he labeled "a very good guy."
The former President contended that the biggest reason for the hostility he faces is that he consistently put America first. This commitment, he suggested, antagonized Washington and globalist interests, leading them to resent him.
"Tucker Carlson, a very good guy, is exactly right," said Trump. "The number one reason the totally corrupt Biden administration and the sick Washington establishment are after me is because I stand up to their failed foreign policy agenda. The one thing Washington cannot forgive is that I put America first. Always put America first. I could never help it. I have to do that in order to Make America Great Again."
Trump sharply criticized the Biden regime's foreign policy approach, blasting it for advocating for "foolish and disastrous foreign wars," "horrific globalist trade deals," and "open border catastrophes." He
Continue Reading at Gateway Pundit.