Nikki Haley Says Obama 'Set Minorities Back' With Tim Scott Comments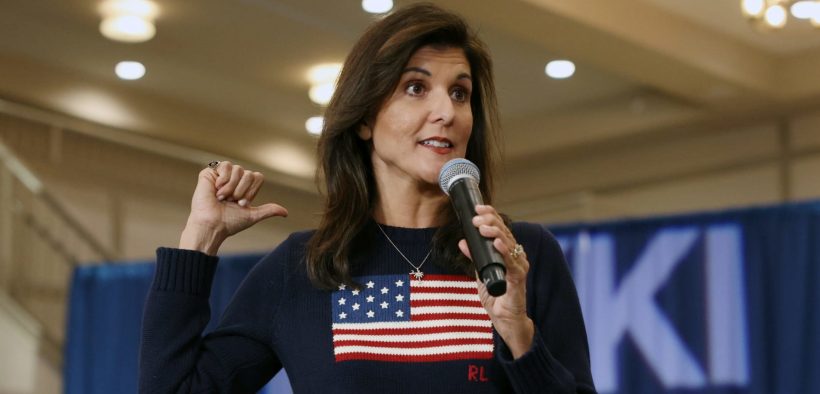 Former U.N. Ambassador Nikki Haley reacted Friday to former President Barack Obama's race-related comments about South Carolina Sen. Tim Scott, saying that the former president's remarks "set minorities back."
Obama criticized Scott in a Thursday interview with CNN, slamming the presidential candidate for watering down racial issues in the U.S., and argued Haley has a "similar approach." Scott has used his campaign platform to highlight his successful career as a black man in America who came from a poor background, and touts his record as a decades-long South Carolina public servant.
"[Barack Obama] set minorities back by singling them out as victims instead of empowering them," Haley said in a tweet Friday. "In America, hard work & personal responsibility matter. My parents didn't raise me to think that I would forever be a victim. They raised me to know that I was responsible for my success."
Scott chimed in Thursday evening on Twitter in response to Obama's comments, and emphasized his belief that America is a "land of opportunity, not a land of oppression."
"Democrats deny our progress to protect their power. The Left wants you to believe faith in America is a fraud and progress in our nation is a myth. The truth of MY life disproves the lies of the radical Left," Scott wrote in a tweet. "We live in a country where little Black and Brown boys and girls can be President of the United States. The truth is — we've had one and the good news is – we will have another."
Both Haley and Scott's campaigns tout their record in America as minorities, and argue their success proves America isn't a racist country. The two South Carolinians are consistently polling next to each other in the Real Clear Politics (RCP) average, and both currently have 3.5% support for a 2024 national GOP primary, based on polls conducted from May 19 to June 15.
Scott and Haley are among a growing primary field chock-full of Republican heavyweights, with former President Donald Trump, Florida Gov. Ron DeSantis, former Vice President Mike Pence, former New Jersey Gov. Chris Christie, North Dakota Gov. Doug Burgum, former Arkansas Gov. Asa Hutchinson, Miami Mayor Francis Suarez, businessman Vivek Ramaswamy and conservative radio show host Larry Elder.
Continue Reading at The Daily Caller.