School board retaliates against mother who objected to pandemic closures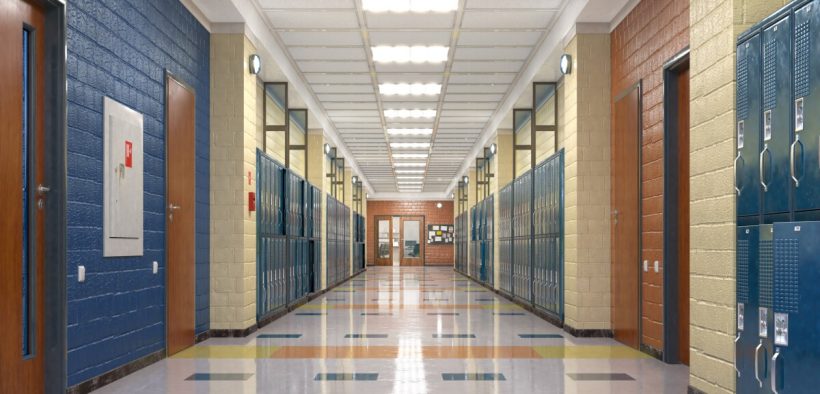 If anything demonstrates the way in which
this administration
, and leftists in general, have demonized those who have the temerity to disagree with them, a recently filed lawsuit tells the tale. In this case, a special needs parent in
Michigan
faced harassment by government officials because she objected to the way COVID-19 lockdowns harmed her son's education. As the parent of two daughters, one of whom has a disability, I find this outrageous incident another sign of government overreach.
The parent, Sandra Hernden,
filed suit
against the Chippewa Valley School Board. When that district closed down in-person learning during the pandemic, her son Conor, who has autism, struggled in his virtual classes, with his GPA dropping from 3.5 to 1.5.

DON'T CONFUSE VIRTUAL LEARNING WITH THE TEACHERS UNIONS' PANDEMIC 'LEARNING'

Conor's poor performance rightly frustrated his mother, who contacted school board members to complain about Chippewa Valley's insistence on keeping classrooms closed. And what did the board members do in response to Hernden raising objections? They took action against her for speaking out.
The lawsuit notes that the school board's secretary complained to Hernden's boss about her comments to board members. The secretary said Hernden, a local police officer, was expressing "anger, disrespect, and veiled racism" and asked Hernden's supervisor to "offer some guidance to her."
The chairman of the Chippewa Valley School Board went further. Last October, Hernden forwarded him a link to a federal court ruling against another school district for limiting public comments, asking him for "a little more due care and caution at the next [school board] meeting." The chairman responded by contacting the Department of Justice about Hernden and a group, the Mothers of Liberty, that attended Chippewa Valley School Board meetings.
On occasion, Ms. Hernden did use heated language in some of her remarks. But those remarks were born out of frustration — first of seeing her son struggle in class and second of having her concerns essentially ignored by the district. Moreover, school board members have not accused her, or the Mothers of Liberty, of threatening violence against them or anyone else.
So when Chippewa Valley's school board chairman asked the Justice Department for "anything that could be done to curb this behavior by these people," he was effectively asking federal officials to silence dissent against the board. As the lawsuit notes, his actions amount to "retaliation against [Hernden's] exercise of her free speech rights as protected by the First Amendment."
It should come as no surprise that the board chairman's referral to the Department of Justice last year came just after Attorney General Merrick Garland
sent a memo
to the FBI asking the agency to investigate protests against school boards as possible incidents of domestic terrorism. It appears that Garland's memo had its intended effect, as we now know that the Chippewa Valley School Board chairman reported Hernden to the Justice Department mere hours after Garland sent his missive.
As the mother of a special needs child, I welcome the involvement of concerned parents in matters regarding their children's education. The pandemic opened many parents' eyes to the harmful policies local school boards have pursued, from perpetual lockdowns and masking requirements to curricula that indoctrinate children in offensive and racist theories about "white privilege."
The Chippewa Valley lawsuit demonstrates how the Biden administration is working to criminalize dissent and poison relations in local communities across the country. Parents deserve school districts that listen to their concerns, not ignore them — or, worse yet, retaliate against those who publicly object.
Thankfully, Hernden's son Conor has transferred to a new school, where he can hopefully begin to recover from the harms that COVID lockdowns inflicted on his learning. Here's hoping, too, that school boards in Chippewa Valley and elsewhere learn that attacking those who criticize them violates both the Constitution and the principles families hold dear.

CLICK HERE TO READ MORE FROM THE WASHINGTON EXAMINER

Mary Vought (
@MaryVought
) is the founder of Vought Strategies and a visiting fellow at the Independent Women's Forum.
Continue Reading at The Washington Examiner.