TikTok Denies Collecting U.S. Users' Biometric Data. Its Privacy Policy Suggests Otherwise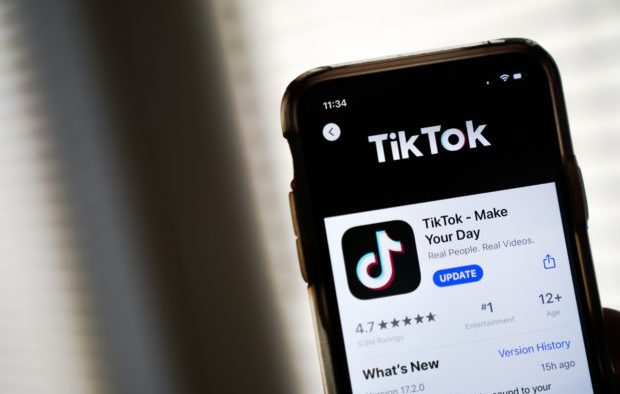 TikTok's privacy policy explicitly allows for the collection of biometric data but the Chief Operating Officer Vanessa Pappas told Congress on Wednesday that the social media company does not use "any sort of facial, voice or audio, or body recognition that would identify an individual."
Pappas's answer came during an exchange with Democrat Sen. Kyrsten Sinema who wanted to know if Americans' biometric data was ever retrieved or sent to people in China.
Sinema's question is a fair one considering that TikTok is owned by Beijing-based ByteDance, which is required by law to give communist China access to any data it requests. TikTok claims it would deny any demands for this data but the company's history of problematic data access by ByteDance employees in the surveillance state of China does not give users a vote of confidence.
Pappas confirmed that biometric data is collected but claimed it is only stored locally and for a temporary period.
"The way that we use facial recognition, for example, would be is if we're putting an effect on the creator's video — so, you were uploading a video and you wanted to put sunglasses or dog ears on your video — that's when we do facial recognition. All of that information is stored only in your device. And as soon as it's applied — like that filter is applied and posted — that data is deleted," Pappas said. "So we don't have that data."
TikTok's privacy policy, which was updated last June, does allow the long-term collection and storage of U.S. users' data. It's only when "required by law," which only a select few states have, that TikTok pledges to "seek any required permissions from you prior to any such collection."
"We may collect biometric identifiers and biometric information as defined under US laws, such
Continue Reading at The Federalist.