Schumer Privately Admits Dems Could Lose the House – Thinks Trump Will Run In 2024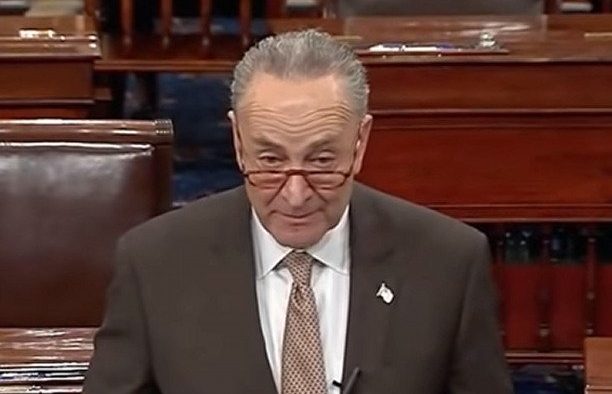 Even Senate Majority Leader Chuck Schumer knows Democrats are in trouble.  During a dinner with Democrat senators, Chuck Schumer said that Democrats are "in trouble" in the House. Schumer said to his fellow senators he thought Democrats had a 60% chance to hold the senate — and a 40% chance to hold the House.
House Speaker Nancy Pelosi is "in trouble" and Democrats are likely to lose the House, Senate Majority Leader Chuck Schumer declared during a private dinner with fellow Democratic senators, according to reports.
Schumer and six other Democratic senators were spotted dining at Trattoria Alberto, a swanky Italian restaurant in Washington, on Monday evening, and the group was talking loud enough to be heard by other patrons, according to Punchbowl News. Schumer reportedly expressed confidence that Democrats would keep the Senate come November but said Republicans had a 60% chance of taking the House.
The other Democratic senators at the gathering included Chris Coons of Delaware, Mark Kelly of Arizona, Chris Van Hollen of Maryland, Tom Carper
Continue Reading at Gateway Pundit.