Trump legal aides urge him to cancel press event on Georgia election fraud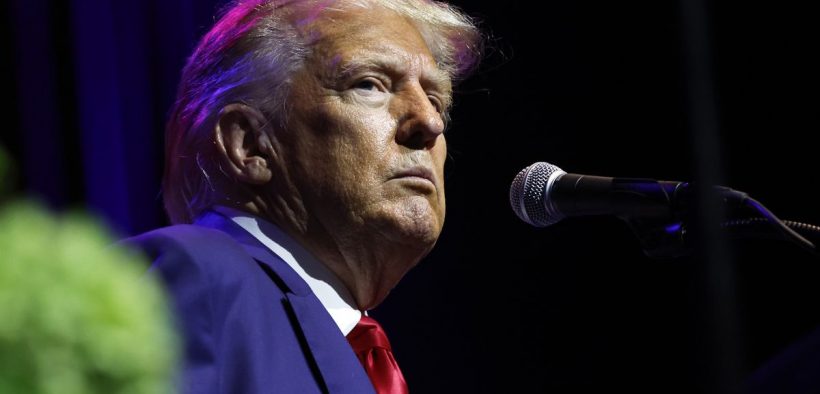 Former President Donald Trump's legal advisers don't want him to hold a planned press conference on alleged election fraud in Georgia in 2020, saying it would deepen his legal jeopardy.
Whether Mr. Trump holds the presser Monday at his golf club in Bedminster, New Jersey, is now in doubt, multiple sources told ABC News.
The situation underscores Mr. Trump's predicament as he fires up his base for a 2024 run but faces a series of federal and Georgia-based charges over his actions following the 2020 election.
Mr. Trump, the front-runner in the GOP primary race, says the charges are bogus attempts to derail his presidential bid. He remains fixated on his 2020 loss and is indicating he plans to double down on claims of fraud in Georgia.
He said on Truth Social he planned to present "A Large, Complex, Detailed but Irrefutable REPORT on the Presidential Election Fraud which took place in Georgia."
The decision sparked a rebuke from Georgia Gov. Brian Kemp, a Republican.
"The 2020 election in Georgia was not stolen," Mr. Kemp wrote Tuesday on X. "For nearly three years now, anyone with evidence of fraud has failed to come forward — under oath —
Continue Reading at The Washington Times.