A 'Threat' to Free Speech: Media Meltdown Over Musk-Twitter Deal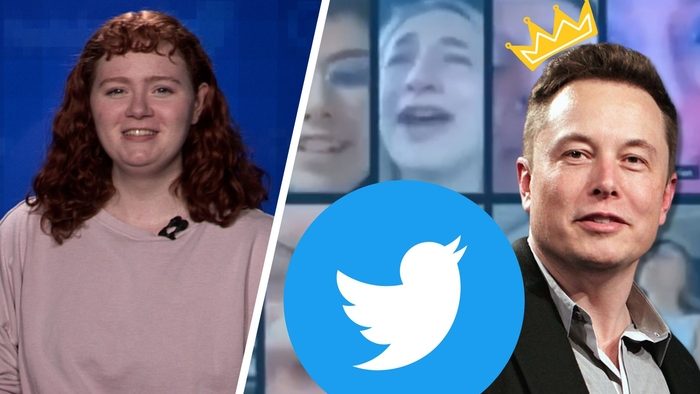 Pearl-clutching legacy media outlets and pundits wailed in anguish over Musk's recent acquisition of Twitter. On this week's episode of CensorTrack with Paiten, we watched leftists come to terms with the fact that free speech may return to Twitter.
Leftist media wasted no time melting down over Elon Musk's official Twitter acquisition. Suzanne Nossel, CEO of PEN America, which bills itself as a group that defends writers' free expression in the U.S. and globally, wrote an op-ed for the Los Angeles Times claiming in the headline that Musk's free speech plans for Twitter could – get this – "threaten free speech."
Ironically, Nossell heads an organization that claims to support freedom of expression. Unless, apparently you express views she disagrees with. Then your speech is a threat to democracy.
But left-wing media didn't just whine about the supposed threat that Musk's Twitter deal could pose to free speech. Techdirt writer Mike Masnick actually claimed that speech was freer before Musk's takeover.
Masnick mourned Musk's firing of Twitter legal executive Vijaya Gadde, who played a key role in banning former President Donald Trump from Twitter in January 2021. Masnick tweeted, "Twitter is less of a free speech platform without her."
Masnick needs a reality check. Under its previous leadership, Twitter was a clear leader in censoring conservatives on social media. The platform suspended accounts, deleted Tweets, and restricted users for ambiguous violations of its rules.
MRC Free Speech America has documented years of Twitter bias and censorship using its exclusive CensorTrack database. Out of the 4,599 cases of Big Tech censorship logged in our CensorTrack database, approximately 54 percent are from Twitter.
Will Twitter actually become the digital town square Musk envisions?
In the meantime, we can't back down. We must continue to call on Big Tech companies — including Twitter – to mirror the First Amendment, while providing transparency, clarity on hate speech and equal footing for conservatives.
To stay updated on free speech news and to help hold Big Tech accountable, visit CensorTrack and follow MRC Free Speech America's social media channels:
Continue Reading at Newsbusters.