China's Growing Nuclear Arsenal Is A Bigger Threat Than A Spy Balloon, And The U.S. Helped Make It Possible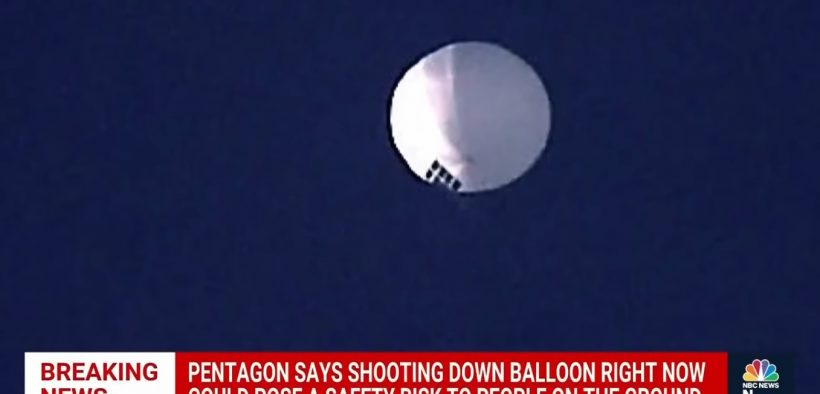 The sight of a Chinese spy balloon last week has forced many Americans to confront the security threat the Chinese Communist Party (CCP) poses to America's homeland. Unfortunately, the CCP possesses something far scarier and deadlier than balloons: a rapidly growing stockpile of nuclear weapons.
Measured by the number of nuclear warheads, China has at least 350 as of June 2022, far less than Russia's 5,977 and the United States' 5,428. Still, the speed at which China is building up its nuclear arsenal is worrisome.
Last year, a U.S. Department of Defense report predicted that "China would field a stockpile of about 1,500 warheads by 2035." At the end of last month, right before the balloon became national news, the Pentagon told Congress, "The number of land-based fixed and mobile ICBM launchers in China exceeds the number of ICBM launchers in the United States." ICBM stands for intercontinental ballistic missile, which can reach a target more than 5,000 miles away. Whether by coincidence or design, during the balloon's week-long "tour" in the U.S., it flew by Montana, where more than 100 U.S. ICBMs are stationed.
One explanation of the CCP's motive for rapidly growing its nuclear weapons stockpiles is that the CCP has witnessed how Russia's possession of nuclear weapons has deterred Western democracies and the United States from directly engaging in a military conflict between Russia and Ukraine. Should China's People's Liberation Army invade Taiwan, the CCP probably hopes its growing nuclear weapon stockpiles will also deter Taiwan's allies, including Japan and the U.S., from coming to Taiwan's rescue. Undoubtedly, China's nuclear weapons threaten the security of the U.S. and its allies in Asia.
What's even more depressing is that the U.S. helped China build its nuclear weapons. The Wall Street Journal reported that the China Academy of Engineering Physics (CAEP), the nation's
Continue Reading at The Federalist.