Daniel Penny's Indictment Deserves The Level Of Outrage Trump's Got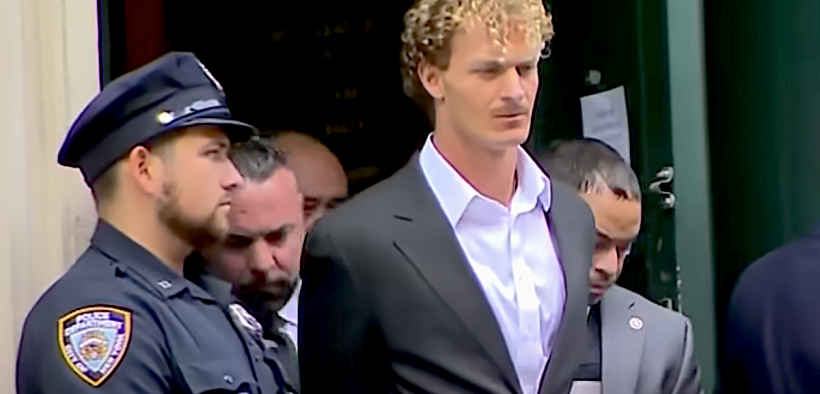 U.S. Marine Corps veteran Daniel Penny was reportedly indicted by a Manhattan grand jury on Wednesday for defending New York City subway passengers from an erratic and threatening homeless man.
The incident in question occurred on May 21, when Jordan Neely — who had been arrested 44 times for "criminal conduct" and, at the time, "had an outstanding warrant for felony assault" — began threatening and getting violent with NYC subway passengers. During the episode, Neely allegedly kept repeating the phrases, "I'm going to kill you," "I'm prepared to go to jail for life," and "I'm willing to die."
In response, Penny and two of his fellow passengers attempted to restrain Neely, which involved the former placing the latter in a headlock. Neely ultimately died during the encounter, with NYC's medical examiner ruling the death a homicide.
According to sources who spoke with Fox News, Penny is being indicted "on one count each of criminally negligent homicide and second-degree manslaughter." If convicted of the latter charge, Penny could face five to 15 years in prison.
While egregious, Penny's indictment has largely been overshadowed by news that the Biden Department of Justice is charging former President Donald Trump for allegedly mishandling classified documents. The announcement — which came the same week credible allegations surfaced that President Joe Biden was involved in a multimillion-dollar bribery scheme during his time as vice president — represents the first publicly known attempt by America's intel agencies to interfere in the 2024 election.
Make no mistake. The DOJ's indictment of a former president and the current president's leading 2024 rival is an extraordinary abuse of government power that deserves widespread outrage. Conservatives were justified in their immediate denouncement of the charges as politically motivated and a sign of America's two-tiered justice system.
Continue Reading at The Federalist.