Nothing To See Here But A Credible Whistleblower Accusing The President Of Bribery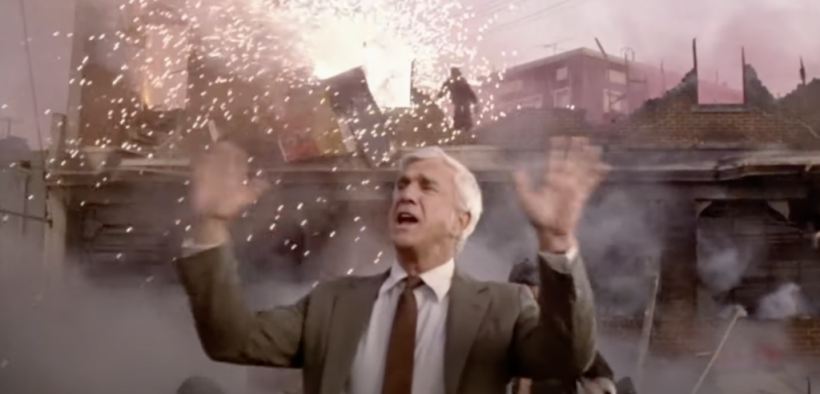 The president of the United States has been accused by a credible FBI informant of allegedly taking $5 million in "a bribery scheme with a foreign national" while he was the sitting vice president. That seems like a pretty big story, but what do I know?
Apparently, there's a document laying out the accusation in some detail — and not one cooked up by an oppo-research firm for the RNC and then disseminated to saps in the media to try to delegitimize a presidential election. No, it's in an unclassified FD-1023 form, used by law enforcement to record credible tips. Granted, it's not in the possession of Buzzfeed, but rather the vaunted FBI, which refuses to hand it to Congress for some reason. And there is no curiosity on the part of establishment media to find out what it says.
I know, I know, it's getting tedious asking people to imagine the thermonuclear media blast they'd be swept up in if a Republican president had been accused of bribery by an FBI informant. This is the way of the world. To this point, the debate over the proper pronunciation of Ron DeSantis' last name has gotten more coverage than the president possibly pocketing millions of dollars through shell corporations.
Though, I suppose that's not exactly right. Biden's Praetorian Guard have begun to preemptively frame the chairman of the House Oversight Committee, Jame Comer, as some devious nut for demanding the FBI hand over documents. This is what they did to Devin Nunes, who turned out to be correct in his assessment of the Russia-collusion investigation.
There isn't a real journalist in the universe — not a beat reporter or opinion writer or copy editor — who wouldn't want to read an informant's account of a sitting president taking a
Continue Reading at The Federalist.