Unveiling Human Rights Campaign's Fear Tactics: The Truth Behind the LGBTQ 'State of Emergency'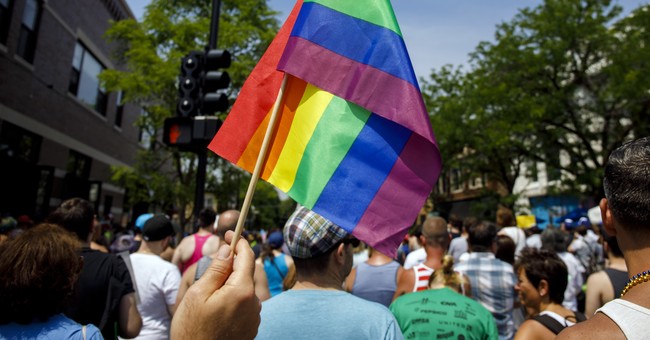 Have you been missing your daily dose of mindless fearmongering? Well, you're in luck. Another rabid leftist organization has provided a lovely addition to your diet of terror and outrage.
The Human Rights Campaign (HRC), the largest LGBTQ civil rights organization in the United States, has declared a state of emergency for LGBTQ individuals. Why? Because the malevolent governments of red states have passed laws that are supposedly threatening members of the LGBTQ community by passing laws prohibiting the infusion of transgender ideology in the classroom, "gender-affirming care" for minor children, and refusing to allow biological males to compete in women's sports.
Here's HRC's statement:
Today, the Human Rights Campaign (HRC) — the nation's largest lesbian, gay, bisexual, transgender and queer (LGBTQ+) civil rights organization — officially declared a state of emergency for LGBTQ+ people in the United States for the first time in its more than 40-year history, following an unprecedented and dangerous spike in anti-LGBTQ+ legislative assaults sweeping state houses this year. A new report released by HRC today — LGBTQ+ Americans Under Attack — details more than 75 anti-LGBTQ+ bills that have been signed into law this year alone, more than doubling last year's number, which was previously the worst year on record.

The sharp rise in anti-LGBTQ+ measures has spawned a dizzying patchwork of discriminatory state laws that have created increasingly hostile and dangerous environments for LGBTQ+ people, prompting HRC today to also issue a national warning and downloadable guidebook for the LGBTQ+ community — including health and safety resources, a summary of state-by-state laws, "know your rights" information, and resources designed to support LGBTQ+ travelers as well as those already living in hostile states.
Kelley Robinson, HRC's president, waxed hysterical while arguing that members of the LGBTQ community are "living in a state of emergency" and that the "multiplying threats" against them are "real, tangible and dangerous."
"We'll fight tooth and nail to ensure the safety and dignity of every LGBTQ+ person is respected and protected – without exception," she concluded.
HRC's report complained about the slew of "anti-LGBTQ+ bills" that have been passed nationwide this year. These discriminatory laws have supposedly created hostile and dangerous environments for LGBTQ+ people, prompting HRC to issue the warning and publish a "guidebook" containing resources and information to ensure the safety of LGBTQ+ individuals in all 50 states.
But what types of anti-LGBTQ legislation is HRC caterwauling about?
According to the group's statements, the issue is transgender sports bans, "gender-affirming care" bans, and bathroom bans. These laws are supposedly placing members of the LGBTQ community in great peril. So, essentially, the emergency is that states have passed laws prohibiting biological men to compete in women's sports and occupy women's spaces while also stopping doctors from subjecting children to medical and surgical treatments for gender dysphoria that can cause irreversible damage to kids' bodies.
This is yet more gaslighting from the progressive left. These people are trying to play on people's emotions to make it appear that those opposing their agenda are vicious bigots trying to victimize members of the LGBTQ community when, in reality, folks are simply trying to protect women and children. But, as I've often argued, what the left is promoting with its transgender agenda is indefensible, which is why they constantly have to fearmonger and lie about it.
Continue Reading at Red State.