Florida ships illegal immigrants to Martha's Vineyard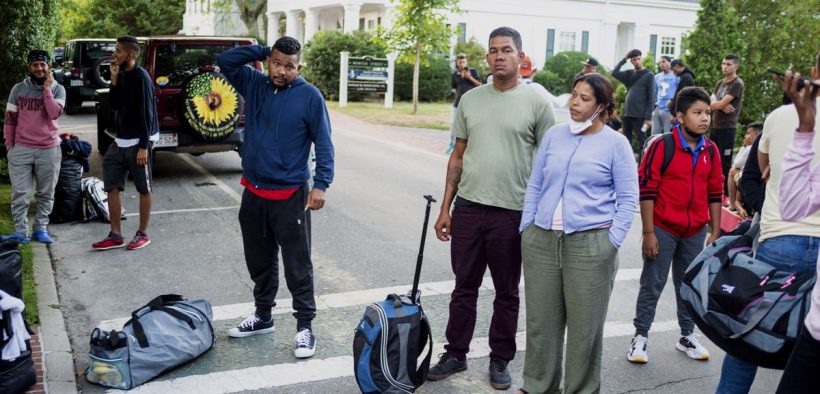 Florida shipped two planeloads of illegal immigrants to Martha's Vineyard, joining Texas and Arizona in trying to make deep blue territory feel the pain of the migration surge that's taken place under President Biden.
Officials in Florida and Massachusetts confirmed the flights, which held about 50 total migrants.
Officials in Massachusetts complained that they got no notice of the migrants' arrival and had to scramble to deal with the newcomers, setting up shelters to give them a place to stay.
Immigrant-rights activists noted that the migrants are Venezuelans and accused Florida Gov. Ron DeSantis of reversing an earlier promise not to ship Cubans or Venezuelans out of the state. The activists accused the Republican governor of using them as "political pawns."
The campaign to transport illegal immigrants deeper into the U.S. is challenging local Democrat-run governments, which have touted their openness to immigrants — including those that came illegally — but now say they are struggling to handle the numbers.
Texas began the transport campaign in April, collecting illegal immigrants caught and released by the feds and busing them to Washington, where they were dropped off blocks from the U.S. Capitol. Arizona followed suit with its own busing.
Continue Reading at The Washington Times.