George Soros Preps For 2024 Election With Massive Donations To Dem Super PAC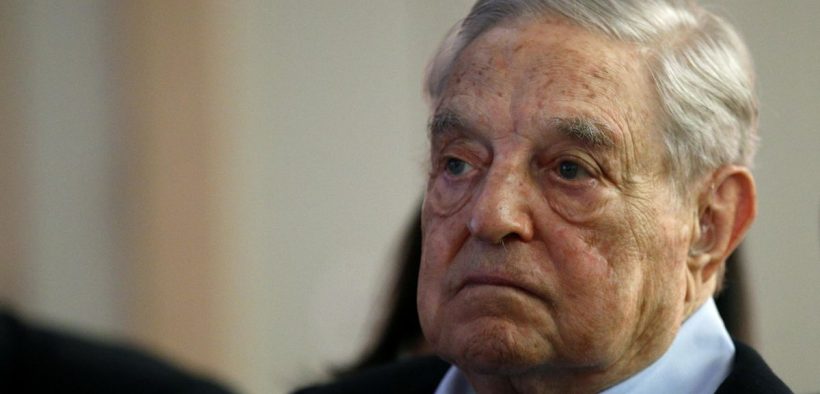 Billionaire and Democratic mega-donor George Soros poured $50 million into a Democratic super PAC this fall in preparation for the 2024 election cycle, according to Politico.
The massive cash influx went to the Democracy PAC, according to Politico. Soros spent another $50 million throughout the 2022 campaign cycle, with cash going to Democratic groups including the Senate Majority PAC, House Majority PAC and candidates including former Democratic Georgia gubernatorial candidate Stacey Abrams.
Soros is already the leading Democratic donor in the 2022 election cycle and made another eight-figure cash infusion to the Democracy PAC, one of his primary spending vehicles, in the past month, according to Politico.
Soros also gave $125 million to the Democracy PAC in Jan. 2021; the PAC, started in 2019, aims at "strengthening the infrastructure of American democracy: voting rights and civic participation, civil rights and liberties, and the rule of law," a spokesman told Politico. Soros' son, Alexander, runs the PAC.
Soros' influence in politics isn't limited to massive cash influxes to Democratic super PACs. He has also poured funds into dark money groups and reportedly has connections to 253 global media organizations.
"The American public must understand that if they don't wake up and take action, then George Soros, and people like George Soros, will win, and their vision of the world will be implemented," Dan Schneider, Media Research Center business vice president, recently told the Daily Caller News Foundation. The conservative watchdog group Media Research Center first reported Soros' massive media connections.
Continue Reading at The Daily Caller.