Intercepted phone calls reveal Russian frontline troops complaining of heavy losses, poor supplies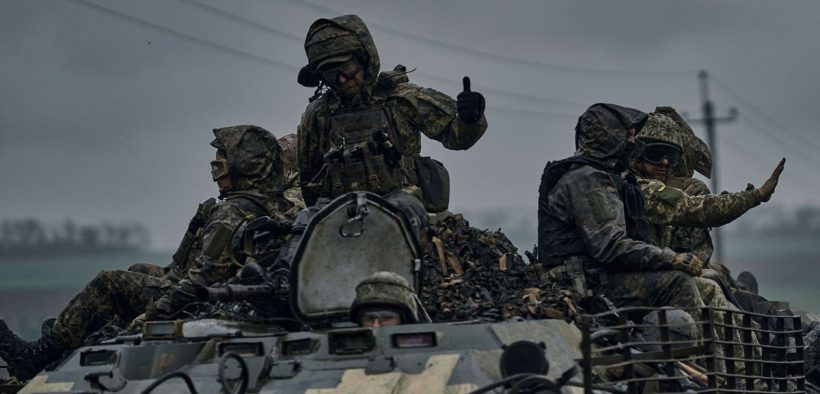 Ukraine has intercepted more than a dozen phone calls from Russian front line troops complaining of heavy losses and a lack of critical supplies since July.
The 17 phone calls, shared by Ukrainian intelligence services, show Russian troops speaking with family members and railing against Russia's war effort. The timeline of the calls matched Ukraine's ongoing counteroffensive against Russian forces, which has only recently begun gaining major ground.
"They are f—ing us up," one soldier, Andrey, told his wife on July 12, according to Reuters. "No f—ing ammunition, nothing…. Shall we use our fingers as bayonets?"
"We're like beggars. It's like 1941 with one rifle between five soldiers. Nothing's changed," he added.'
Another soldier, Maxim, said Russian leadership had turned his battalion into "crumbs" with poorly planned attacks against Ukrainian forces.
"That's it. There is no second battalion left. They f—ing turned it to crumbs," he told his wife on July 3.
Another soldier, Alexei, described the grim reality of Russian troops being unable to recover their dead.
"They were torn apart. They're lying there: they can't even collect some of them. They're already rotten – eaten by worms," he told his mother on July 12.
"Really?" she replied.
"Just imagine, thrown on the front line with no equipment, nothing," her son continued.
The phone calls offer a glimpse into the morale of Russian forces whose efforts to curtail Ukrainian counteroffensives have been mostly successful in recent months. The cost of keeping Ukrainian forces at bay has been steep, however.
Ukraine dismissed its defense minister, Oleksiy Reznikov, on Monday after months of slow progress. Nevertheless, Ukrainian forces made their first significant gains of their campaign earlier this week, punching through Russia's first line of defense in Southern Ukraine.
"Little by little, I think we're gaining momentum," Ukrainian defense official Yuriy Sak told the BBC.
Russian forces also faced a dramatic summer due to the brief rebellion by the Wagner mercenary group. The group's former head, Yevgeny Prigozhin, launched his mutiny against Russian President Vladimir Putin in late June, and Putin responded by withdrawing all mercenaries from the war in Ukraine.
That move,  however, may have exacerbated the supply issues Russian troops were already facing.
"Everyone's scared…. They're sending mobilized troops to the front line," Alexei said to his mother. "In the end, the generals couldn't care less."
Continue Reading at Fox News.