It Sure Looks Like Tim Scott Is About to Announce His Candidacy for President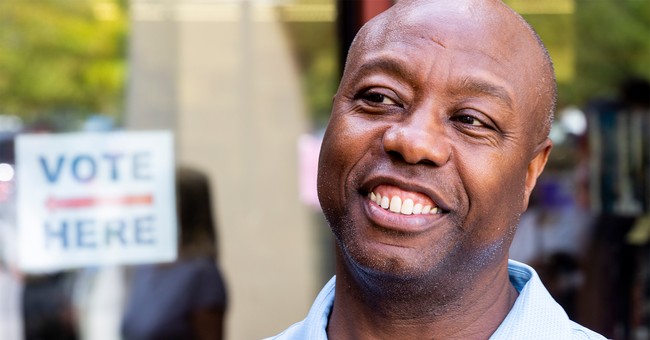 Amid all the back and forth between Donald Trump and Ron DeSantis, you would think we're down to the last two candidates for president and that it's almost November. However, there are three declared Republicans in the race, and more are on the way.
Along with Trump, you've got Nikki Haley and Vivek Ramaswamy. DeSantis hasn't even declared but his recent rhetoric – including finally responding to Trump as dismissively as Trump's childish insults deserve – shows you can expect him to (probably after Florida's legislative session is over).
Other candidates are expected to jump in, and that includes Senator Tim Scott of South Carolina. Apparently, he's started making the moves to declare. Via POLITICO:
Sen. Tim Scott's preparations for a presidential run are well underway, putting the South Carolina Republican on track to be the next candidate to formally mount a White House bid.

The Palmetto State senator is hosting a donor summit in Charleston next month, the same week he plans to travel to two early nominating states to hold events.

Invitations to Scott's "Faith in America Summit," a copy of which was obtained by POLITICO, have been going out to both national and South Carolina donors. The retreat is set for April 14 and 15 in Charleston, beginning with a reception and dinner that Friday and a breakfast, policy discussion and "political update" on Saturday.

The donor gathering is the surest sign to date that Scott is preparing to pull the trigger on a 2024 bid for president. But it's not the only one.
Continue Reading at Red State.