New Wuhan Scandal: US Agencies Double-Paid Virus Research Costs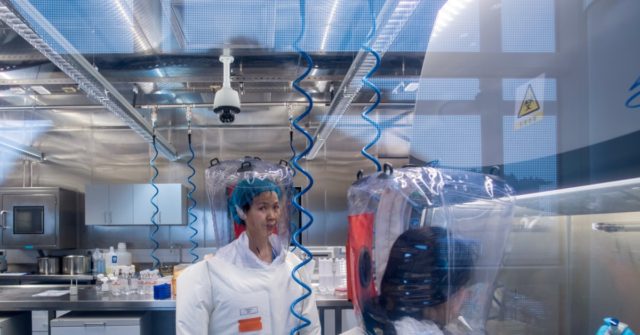 The US government may have made tens of millions of dollars in duplicate payments for virus research at the Wuhan Institute for Virology, according to a review of government records by a former federal investigator, CBS News reports.
"What I've found so far is evidence that points to double billing, potential theft of government funds. It is concerning, especially since it involves dangerous pathogens and risky research," said Diane Cutler, whose services were engaged by Kansas Republican Senator Roger Marshall.
Cutler has more than 20 years of experience investigating healthcare fraud and white-collar crime, an her conclusions spring from her review of over 50,000 documents relating to US grants that financed coronavirus research in China.
The apparent double-payments, made via the National Institutes of Health (NIH) and US Agency for International Development (USAID), related to a variety of claimed costs, including salaries, travel, medical supplies and equipment.
Anonymous sources told CBS the damage may amount to tens of millions of dollars. Marshall has turned over Cutler's findings to USAID and the agency's internal watchdog, which has launched an investigation of its own. It could take six months or more.
On Feb. 28, FBI Director Christopher Wray said the bureau had long ago concluded the Covid-19 pandemic was most likely the result of a leak from a Chinese lab. Days earlier, it was reported that the Department of Energy had — in 2020 — reached its own determination that a lab leak was most likely.
This month, former NIH National Institute of Allergy and Infectious Diseases Director Anthony Fauci was accused of prompting a cadre of scientists to publish a paper disproving the lab-leak theory — just days after scientists warned Fauci, in February 2020, that Covid-19 may
Continue reading New Wuhan Scandal: US Agencies Double-Paid Virus Research Costs at ZeroHedge.