Prepping For War? Chinese Spy Balloon Belies Much Larger Economic Warning Signs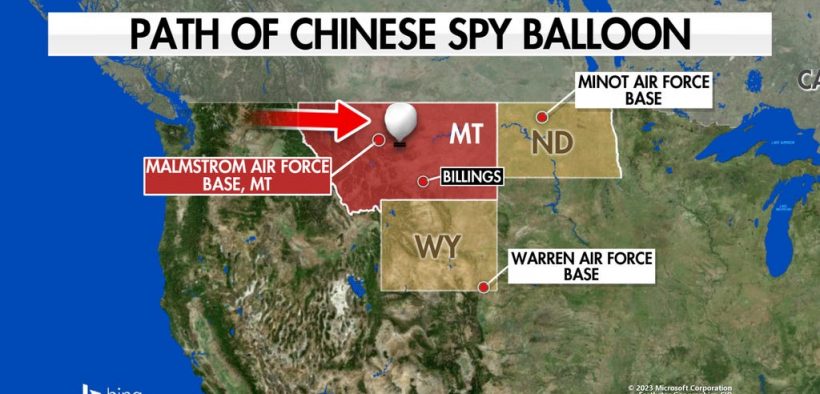 Prepping For War? Chinese Spy Balloon Belies Much Larger Economic Warning Signs
Submitted by QTR's Fringe Finance
By now you probably know the Chinese spy balloon that, for some reason, was allowed to traverse the entire United States despite us knowing about it days ago, has been shot down.
Put simply, it was too little, too late for several reasons – and there's been shuffling, specifically economically, by China over the last 10 years that shows the country's aggression toward the U.S. could only be getting started.
First, China (and Russia) both now have a gauge of our reluctance to secure our own airspace. If the deployment of the balloon was to see how we'd react, they got their answer: slowly and uncertainly.
Second, if the balloon's purpose actually was surveillance, and nothing more nefarious, it was likely able to get whatever data it set out for, after floating above numerous military installations.
Third, we have to be acutely aware of the potential for the balloon to be a test run for another balloon, many of which have speculated could be the means for an EMP:
High-altitude balloons, such as the one China has floated over mountain state military bases this week, are considered a key "delivery platform" for secret nuclear strikes on America's electric grid, according to intelligence officials.
Spy balloons, used by Japan to drop bombs during World War II, are now far more sophisticated, can fly at up to 200,000 feet, evade detection, and can carry a small nuclear bomb that, if exploded in the atmosphere, would shut down the grid and wipe out electronics in a many-state-wide area.
You have to assume that China would know that this balloon – and the two other ones being reported (one over Latin America and now a third potentially outside the U.S.)
Continue reading Prepping For War? Chinese Spy Balloon Belies Much Larger Economic Warning Signs at ZeroHedge.