REPORT: Feds inform Trump he's likely to be indicted…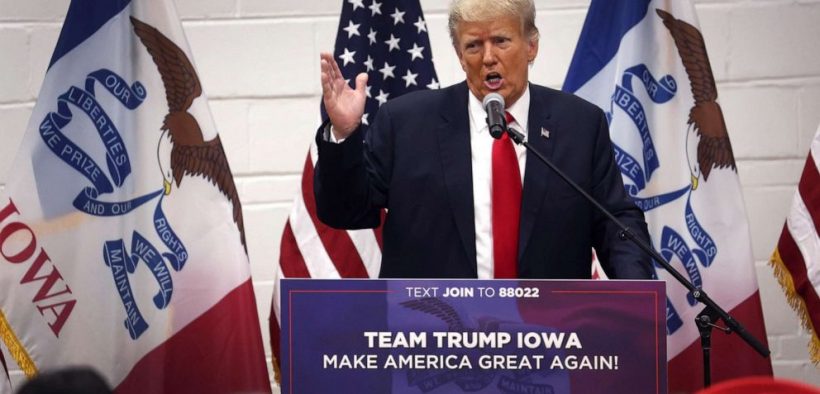 The former president, who denies wrongdoing, faces possible federal indictment.
Former President Donald Trump received a letter from special counsel Jack Smith's office in recent weeks informing him that he is the target of an ongoing investigation related to his handling of classified information while out of office, sources familiar with the matter confirmed to ABC News.
The point of a target letter is to put the subject on notice that they are facing the prospect of indictment.
Department of Justice guidelines state that "the prosecutor, in appropriate cases, is encouraged to notify such person a reasonable time before seeking an indictment in order to afford him or her an opportunity to testify before the grand jury."
Trump has repeatedly denied wrongdoing and argues he is being singled out by enemies. "I've done NOTHING wrong, but I have assumed for years that I am a Target of the WEAPONIZED DOJ & FBI," he wrote on social media this week.
Lawyers for Trump on Monday met with officials at the DOJ, sources previously said.
That meeting included Smith and a career justice official but neither Attorney General Merrick Garland nor Deputy Attorney General Lisa Monaco, sources said.
Last month, Trump's lawyers requested a meeting with Garland amid fears that the coming weeks could bring a possible indictment regarding Trump's alleged efforts to retain materials after leaving office and obstruct the government's attempts to retrieve them.
The lawyers said they had questions surrounding the integrity of the grand juries investigating the former president.
Smith, the special counsel, was named by Garland in November after Trump launched his third White House bid.
Smith is also investigating Trump's efforts to overturn the 2020 election.
Trump is separately charged in New York City with 34 counts of falsifying business records related to hush money paid made to adult film actress Stormy Daniels in the final days of the 2016 presidential race.
He pleaded not guilty in that case.