RNC Needs To Keep Liz Cheney And Her Media Allies From Hijacking Presidential Debates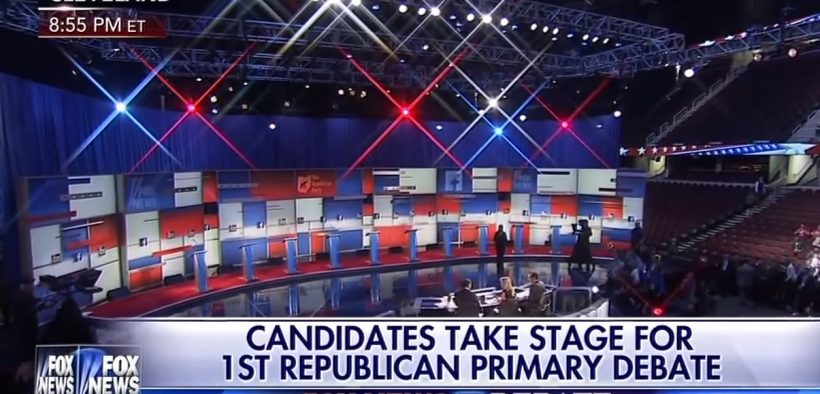 A televised clash between Liz Cheney and Donald Trump on the prime-time debate stage would be ratings gold for networks eager to cash in on the lucrative ad revenue that presidential campaigns bring the media every four years. But the Republican National Committee (RNC) can't let that happen.
Does anybody really think Cheney, who was disowned by the Republican Party in the nation's reddest state, will meet a significant polling threshold to quality for any one of the debates? The ex-Wyoming lawmaker will split the fringe Never Trumper vote with Utah Sen. Mitt Romney, if the former Massachusetts governor-turned-western senator were to launch a third shot at the White House. If not Romney, she'll split the small pot of voters with whoever else runs in the same vein. Former White House National Security Advisor John Bolton already said he'll "seriously consider" jumping into the race.
Cheney cannot stand on the same debate stage as the former president. But it's not about Trump. It's about Republican voters.
Few actions could be more offensive to the party base than to allow legacy networks to manipulate the polls in a way that gives Cheney — the leader of the congressional Jan. 6 witch hunt who depended on Democrats in her Wyoming primary last summer — an opportunity to turn the presidential debate stage into even more of a circus as the donkey in the spotlight.
Candidates have traditionally qualified for televised debates by the virtue of their poll numbers. There are all sorts of ways networks can jack up a candidate's poll numbers, from their lineup in the questionnaire to the phrasing of survey questions. While Cheney hasn't announced any sort of presidential campaign quite yet, she's certainly preparing. After an overwhelming 37-point defeat in the Wyoming congressional primary, which
Continue Reading at The Federalist.