Ron DeSantis Puts the Kibosh on Chinese Investors Purchasing Property in Florida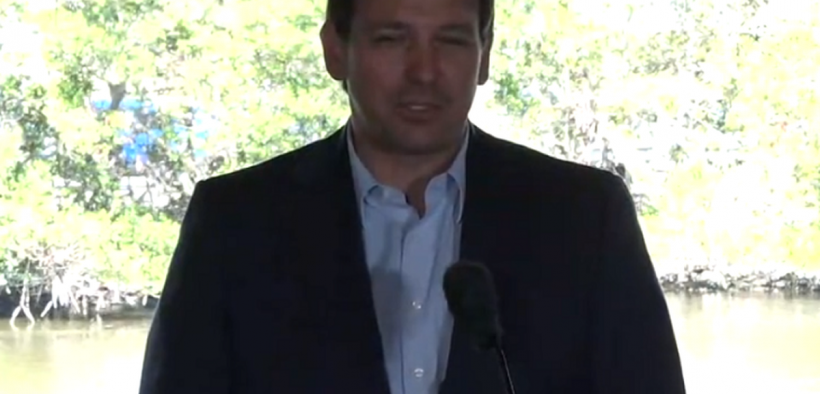 It isn't often I'd applaud an American leader following the lead of Canadian Prime Minister Justin Trudeau, but in this case, I'll make an exception.
On Tuesday, Florida Governor Ron DeSantis gave the first news conference of his second gubernatorial term. Speaking from Coconut Jack's Waterfront Grille in Bonita Springs, Florida, DeSantis addressed the importance of "protecting Florida," outlining the state's plans for environmental conservation.
Expressing a desire "to leave Florida to God better than we found it," DeSantis signed an executive order aimed at the following:
Pledging $3.5 billion over four years for conservation
Directs DEP to identify and prioritize strategies to expedite water quality restoration in Indian River Lagoon
Directs DEP to work with legislature on expanding wastewater grant program, to include non-point sources and agriculture runoff
Directs South Florida Water Management District to expedite Everglades restoration projects, including those that reduce risk of harmful discharges
In addition to the conservation efforts, DeSantis addressed the recent trend of Chinese investors "gobbling up land" in the Sunshine State. He noted the Marxist, Leninist turn of Xi Jinping during his tenure as CCP President, and expressed a desire to prevent China's purchase of both farmland and residential property. Per WFLA:
"Obviously if someone comes in and buys, it's not the CCP that's signing this, these are holding companies and all that," DeSantis said. "But yes, we do not need to have CCP influence in Florida's economy," noting that Florida had banned the Confucius Institute from Florida colleges and universities to avoid its influence, and that there needed to be a structure to block it.

"They've used those Confucius Institutes across the country to bring propaganda, as if universities don't have enough problems already," DeSantis said. "We've also done things to limit their ability to fund research in our universities, I think we're going to go further than that, the legislature only went so far a couple of years ago. I think there's an appetite to do even more," saying that their influence was "insidious" and mentioning how Disney and other entertainment companies and even Wall Street would change things and policies to placate the CCP.

DeSantis appears to see the big picture, observing: "It's a larger issue. It's just one, I think we're a big fish now, I think we have the 13th biggest economy in the world, if we were our own country in Florida, you know, we're a force to be reckoned with." Acknowledging the dangers of remaining overly intertwined with China economically, DeSantis said, "It hurts our economy and it hurts our security."
Continue Reading at Red State.