Smells Like a Cover-Up: NARA Was Stopped From Telling Public About Biden Classified Docs Find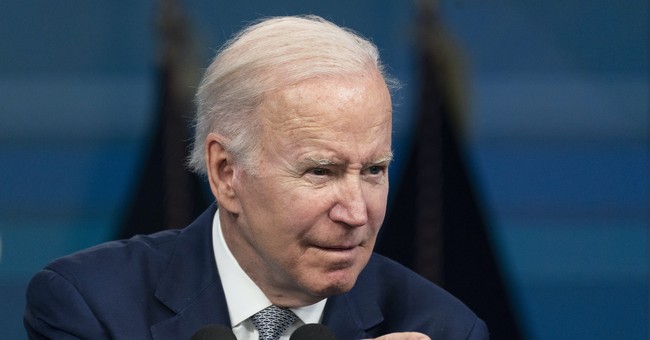 I previously reported how the Justice Department and the Biden White House had a "shared understanding" that the finding of the Biden classified documents was going to be kept under wraps.
Translation: That sounds a lot like a cover-up to me. It should have been incumbent on the White House to be straightforward with it before the election. But instead, they hid the news and didn't come out with any information until they were busted on the issue by CBS.
But what about the National Archives and Records Administration (NARA), which was informed about the first find at the Penn Biden Center by November 3?
They were vocal about President Donald Trump and wrote numerous press releases about the matter. Why weren't they talking about Joe Biden's classified documents and why weren't they complying with the House Oversight Committee's requests for documents?
Let's talk more cover-up because what the Republicans just found out is pretty bad.
According to the Chair of the House Oversight Committee, James Comer (R-KY), NARA was stopped from issuing a prepared press release about the discovery of the classified documents. NARA general counsel Gary Stern told the Committee during a long transcribed interview that he wasn't able to tell them who ordered them not to release a statement.
"So we asked the general counsel, why were there no press releases sent on Joe Biden once it was determined that he had classified documents in his possession?

"And the counsel said that he did do press releases, but he was ordered and told they couldn't be published.

"So — we did ask who gave him the orders and he said, I can't tell you that. But there are only two people that could have given him those orders, and that's either the Department of Justice with Merrick Garland or the White House with Joe Biden.

"So it shows right there that this Department of Justice and this White House is interfering with this and treating Donald Trump very differently than they're treating Joe Biden."
Continue Reading at Red State.