Terrorists paid $10,000 for each hostage…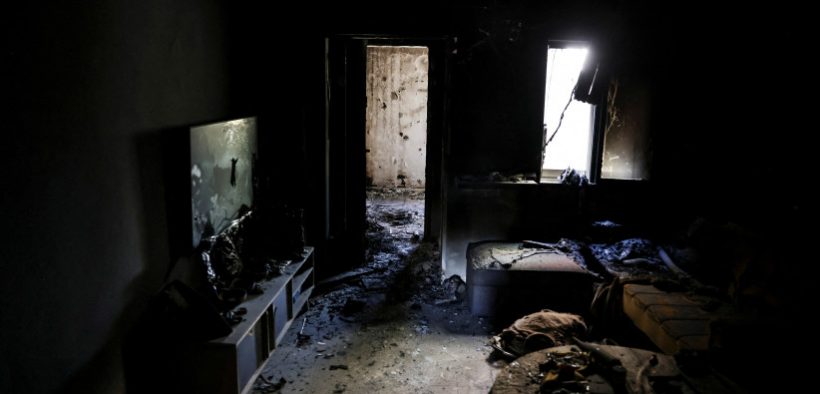 Israel's Shin Bet security service and Police force jointly interrogated six detainees from Gaza who participated in the destruction and mass murder of October 7, 2023.
The footage from the interrogation was released on Monday and showed selected clips from six separate interrogations.
Each terrorist had a slightly different experience, but Israeli intelligence forces noted a number of common themes. All the Hamas agents were given explicit instructions to kill and kidnap civilians including the elderly along with women and children. While they did this, their commanders stayed behind in Gaza.
The reward for terrorism
One of the terrorists told Israeli forces that "whoever brings a hostage back [to Gaza] gets $10,000 and an apartment."
They said that the plan had been to take over the towns they attacked and hold positions there once they had finished killing and kidnapping the residents.
The video released by the Shin Bet and the police shows the various Hamas operatives going into extreme detail about their activities on the morning of October 7. "The instructions were to kidnap women and children," said one. Another described an encounter with a dead body, saying: "Her body was lying on the floor. I shot her, and my commander yelled at me for wasting bullets on a dead body."
They made it clear that when it came to murder, they were not to distinguish between civilians and soldiers.
"When we finished," another Hamas operative said, "we burned two houses."
One described entering a house after his comrades had already shot a man living there. "Two [terrorists] went into the house … we heard voices inside. Another two came in. There was one lying on the floor next to the door. I don't know if he was dead, but there was blood next to him. Inside there was one wounded man… I think a whole family. In their pajamas. The wounded man was in his underwear. A woman came out wearing a dress… then another with a dress. [Then] a boy and a girl."
He continued: "We went to the next house. From there, they took out a woman. An old woman."
He was then asked if these family members were used as human shields, and answered "Yes."
Another terrorist, who was at Be'eri, told interrogators: "When I entered the town, I saw two [terrorists] on a motorbike. They took a woman about 60-65 years old [with them] on the motorbike."
"Where did they take her?" the interrogator asked.
"To Gaza."
The footage cuts to a later part of the same terrorist's account. "After Suleiman and Karem killed that woman from the town… they took someone, a man about 40-45 years old… and took him."
"Took him where?"
"To Gaza."
The terrorists also describe a variety of other horrific activities including using smoke to force civilians out of their shelter and shooting several pets. Although the footage is heavily cut, many of their stories feature dead bodies lying on the ground and people crying and trying to run away.
At the end of the video, each of the Hamas agents was asked if what they did was permissible in Islam. They all answered the same way: "No. Islam does not permit the killing of women and children."