"US Banking Will Be Forever Changed"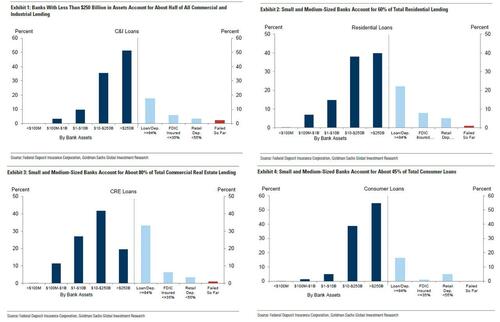 "What is our total exposure?" I had asked our COO as the Silicon Valley Bank run was intensifying, two Thursdays ago.
All our client money is held in our investment funds, and excess fund cash is in T-Bills for security, so I wasn't asking about that. I was asking about cash that our firm had on deposit at a commercial bank. Like so many other small and medium sized businesses, that in aggregate make up the US economy, we turned to a local bank when we started the firm in Santa Barbara, California, 10 years ago this week.
The next day (Fri morning) I faced an important decision.
We had millions of dollars in cash on deposit at the bank. Two-thirds of it was scheduled to be swept out for payroll and other accounts payable on Monday. The remaining third was earmarked for payments a week later. If we immediately wired the money out of our bank, we would miss payroll and this would hurt our employees, at least some of whom would then miss their mortgage payments and other payables. But if we kept the money on deposit and the bank failed, it was a material problem.
If our bank had been SVB, I would have wired it out immediately.
But it was another regional name, and I figured that even if the government failed to agree on a weekend bailout, our bank would probably survive long enough on Monday for our payroll to go out. So, we sat tight with the payroll money and moved the remaining one-third into T-Bills. Our COO had already started the process of opening new accounts at a Tier-1 bank; one of the too-big-to-fail affairs that are
Continue reading "US Banking Will Be Forever Changed" at ZeroHedge.