3 Takeaways From Ron DeSantis's Blowout Win For Every GOP Governor In America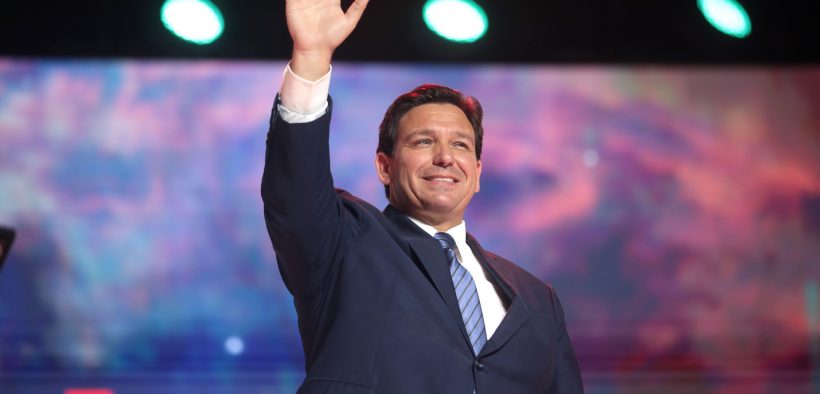 Ron DeSantis won the Florida governor's mansion by fewer than 33,000 votes. No, not today, when he trampled former Florida Gov. Charlie Crist to win a second term (with, as of election night with 85 percent of precincts reporting, a nearly 20-point lead). When the Republican — whose handy reelection victory was all but decided long before Election Day this year — ran just four years ago, the contest was decided by less than half of a percentage point, fewer votes than the population of Florida's 19th-smallest county.
What changed?
Yes, DeSantis has the incumbent advantage. And yes, he was lucky enough to ride the Trump wave after 2016 (and smart enough to adopt what worked). But his decisive victory should also signal to Republican state leaders across the country: In today's political climate, voters are rewarding competent governance and tactical culture war offensives.
Too many Republican governors have taken office only to reject the concerns of the people who voted them in. Republicans, from Indiana Gov. Eric Holcomb to Utah Gov. Spencer Cox to Arkansas's Asa Hutchinson to South Dakota's Kristi Noem, have opposed bills by their state legislatures to keep sexually confused males out of girls' sports. (DeSantis signed the Florida legislature's bill to do just that, signaling that Florida is "going to go off of biology, not ideology.")
Holcomb shuttered church buildings and limited services to 10 people or fewer during the Covid panic. Cox defended excluding white kids from a basketball scholarship program based on their skin color. Noem refused to call a special session to allow her legislature to pass a bill banning Covid vaccine passports. Republican Gov. Larry Hogan of Maryland compared people (including many of his constituents) who chose not to wear a mask during Covid to drunk drivers. The office of
Continue Reading at The Federalist.