Biden Team's Latest Response to Americans Killed, Kidnapped and Hundreds Trapped in Gaza Is Infuriating.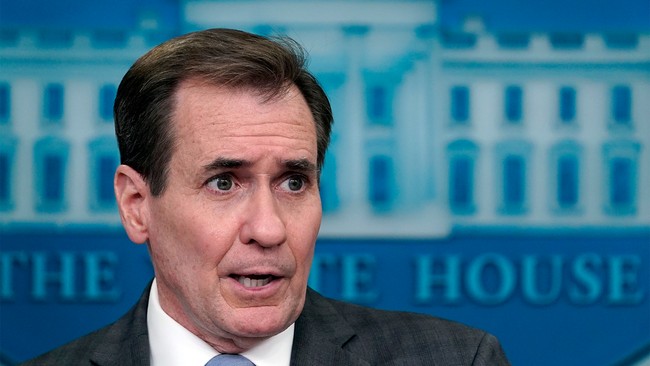 Joe Biden's speech to the nation on Thursday was striking because of its focus on providing aid for others besides Israel, particularly making a priority of aid to Gaza and Ukraine.
What seemed to get short shrift in the speech was the focus on the Americans who had been killed and kidnapped by Hamas. Two were fortunately released, but there are still approximately ten being held. What also was completely ignored in the speech was the hundreds of Americans who are now trapped in Gaza and the multiple attacks on American forces that have been taking place, some attacks believed to be perpetrated by Iran's proxies, the Houthis.
Biden made clear that aid to Gaza was a priority, and now the aid is flowing in.
So what is the Biden team doing about responding to the attacks or getting the Americans who are trapped or kidnapped out?
Biden spent the weekend at the beach.
But here's what the Biden team said. 
Secretary of State Antony Blinken and Defense Secretary Lloyd Austin said Sunday that the U.S. expects Iranian proxies to seek opportunities to escalate the Israel-Hamas war and asserted that the Biden administration is prepared to respond accordingly if American civilians or armed forces become targets.

"This is not what we want, not what we're looking for. We don't want escalation," Blinken said. "We don't want to see our forces or our personnel come under fire. But if that happens, we're ready for it."
Austin said, "We won't hesitate to take the appropriate action."
Yet, they're not. They haven't responded to the attacks, which would normally call for a targeted response. They aren't even talking about the attacks. Blinken seems to be pretending that they didn't even happen in this comment. As we noted, Americans were wounded in one of the strikes.
But there was more. National Security Council spokesperson John Kirby's remarks Monday on CNN showed how twisted their response is. CNN asked him some good questions, including what they are doing about the fact that Hamas won't let several hundred Americans who are in Gaza leave.
Kirby said, "I wish I could tell you." So they're shipping in aid, with no conditions, even putting it at risk of being grabbed by Hamas, and meanwhile, Hamas isn't letting Americans out? What's wrong with this picture?
He was asked if there would be an "outcome soon."
"It's hard," Kirby said. No, it isn't. They're not even trading aid for hostages/people trapped. They're giving up the aid. It's insane. They have no idea what they're doing, just like in Afghanistan, and no idea as to how to get these Americans out.
Kirby at least acknowledged there had been "troublesome attacks," but then he didn't talk about any response to those attacks.
Continue Reading at Red State.