'He's an A**hole': Politico's Latest 'Walls Closing in' Piece on Ron DeSantis Backfires Big Time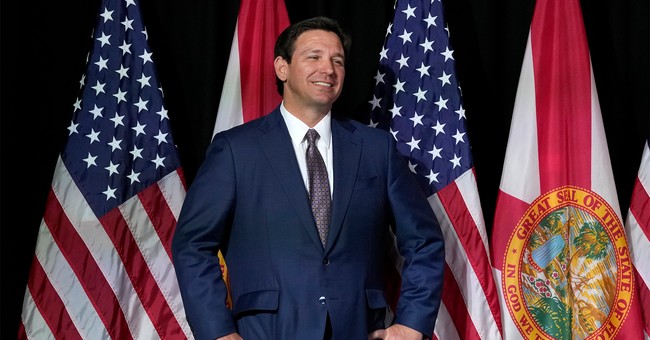 As RedState senior editor Joe Cunningham noted on Wednesday, the number of hit pieces Politico put out on Ron DeSantis in just one day (after his visit to Washington, D.C.), essentially proclaiming his presidential run "over" was downright hilarious considering a) DeSantis hasn't even declared yet and b) we're not even close to the first GOP presidential primary debate nor primary.
Regardless, the media are
gonna media
, and that's exactly what happened Friday when Politico put out a new "walls are closing in" article in which
they trotted out
the big guns against DeSantis – a former GOP Congressman who got fauxfended because DeSantis didn't mingle much with others, including him, during his time served in Congress:
"I sat right next to DeSantis for two years on the Foreign Affairs Committee, and he never said a single word to me," it read. "I was new to Congress, and he didn't introduce himself or even say hello."

It was from former Rep. David Trott (R-Mich.). We called him up to talk about it.

"I go to my first [House Foreign Affairs Committee] hearing early, and DeSantis showed up right at the gavel time and didn't say hello or introduce himself," Trott said. "And then the next hearing, the same thing happened. I think the third time it happened, I thought, 'Oh, this guy's not ever going to say hello to me.'"
Continue Reading at Red State.