I survived Mao's regime. Now China is using TikTok to poison our kids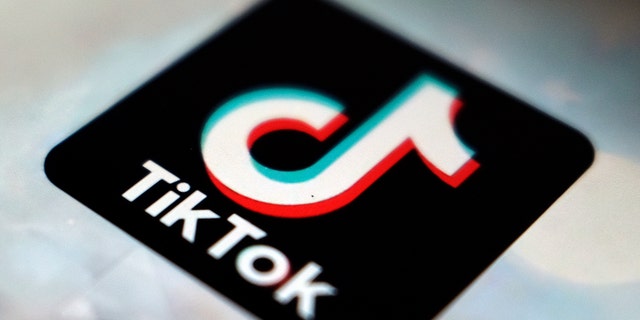 During a congressional hearing last week, TikTok CEO Shou Zi Chew tried his best to pretend that the social media app with more than 150 million U.S. users is a harmless platform that presents no threat to American youth.
I saw first-hand growing up in China during Mao's Cultural Revolution how ruthless the Chinese Communist Party (CCP) was in its drive to reprogram the minds of young people in order to create political and social upheaval. Now, their target is American children using TikTok!
That's why, for citizens and lawmakers concerned about stopping the indoctrination of our children, particularly in schools, ensuring TikTok has no place in classrooms, as some institutions have already done, is a vital and long-overdue step.
Over the past few years, parents and students have loudly opposed schools' agenda of pushing to our children Marxism-inspired ideologies like critical race theory and critical queer theory. I have warned repeatedly that leftists in the United States are using the same tactics I witnessed as a school girl in Mao's China. The goal is to divide our children by race and to confuse our children by telling them there is no such thing as objective truth.
Now, TikTok has become another, even more potent way to indoctrinate young Americans. The CCP is using the platform to both collect data on Americans and exert political influence over them, while leftists in the United States are using it to brainwash our children.
One need only look at the different "versions" of TikTok available to Chinese kids and American kids to see that the app is hardly, as Chew claims, "free from any manipulation by any government."
In the Chinese version, called Douyin, young users under 14 are limited to 40 minutes per day and shown specially selected educational content. Meanwhile, American youth are bombarded with endless hyper-sexualized content and dangerous, even deadly viral "challenges."
This comes at a time when American students have seen historic drops in academic achievement due to COVID school closures. For the CCP, TikTok is just another tool to further distract and negatively impact students' focus on achievement and education.
TikTok has also become a haven for the progressive left to push Marxist racial and gender ideologies. Woke activists, including teachers, use the platform to openly perpetuate racial discord, normalize the sexualization of children, and attack nuclear families by encouraging kids who identify as transgender to cut their parents out of their lives for not being "affirming" enough. Hundreds of popular accounts reach tens of millions of young people every day and promote the same poisonous ideologies that parents have fought so hard to remove from classrooms.
All of this is by design. Although Chew claimed during last week's hearing that TikTok is "an American company, overseen by American personnel," he failed to mention that a 2017 Chinese law mandates that TikTok parent company Bytedance turn over any information the CCP requests on the grounds of "national security" interests – including on American users.
Americans need to understand that in China, everything is under the control of the Chinese Communist Party. That includes TikTok data stored by Bytedance.
TikTok is the CCP's gift to the left to tear down our traditional values, our institutions and our families. Through TikTok, the CCP is waging psychological warfare on the United States, sowing conflict in order to destabilize and dumb down American society.
I lived through Mao's horrific program of destruction in China, called the Great Cultural Revolution. I watched as Mao's regime eviscerated the 3,000-year-old Chinese civilization and indoctrinated young people into Maoist robots who had loyalty to no one but Mao and who were willing to do anything in defense of Mao. That includes turning in their own parents!
Most Americans today are completely oblivious to this history and the mercilessness of the CCP because the U.S. education and media establishments have erased it from the cultural consciousness. But it is a future we all face if urgent action is not taken to address this threat.
Lawmakers like Sen. Josh Hawley of Missouri and Rep. Mike Gallagher of Wisconsin are correct when they refer to TikTok as "digital fentanyl." Just as the CCP uses that deadly drug to poison the bodies of the American people, it uses TikTok to poison the minds of American youth.
As Congress considers legislative action to counter TikTok's malign influence, parents and schools also have a responsibility to remain vigilant. Many universities and even some K-12 schools have blocked TikTok on their Wi-Fi networks. This is an easy and commonsense first step that other institutions should follow.
Continue Reading at Fox News.