Joe Biden: "Before I Say Even More What's on My Mind, I'm Now Gonna Leave This Podium"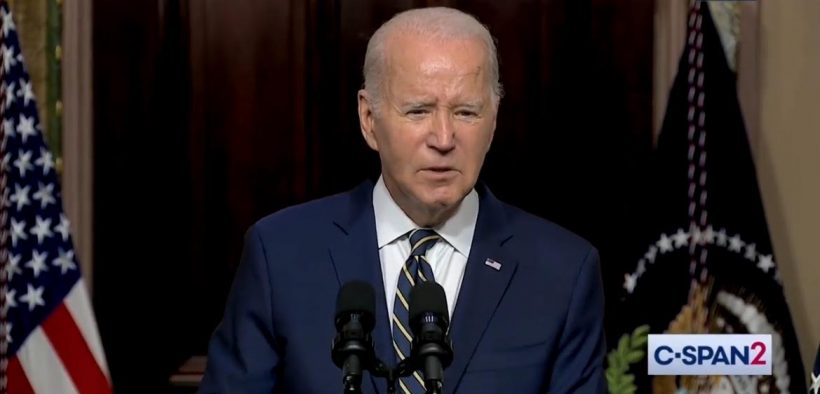 Joe Biden on Tuesday signed a proclamation to establish the 'Emmett Till and Mamie Till-Mobley National Monument in Illinois and Mississippi.'
Biden delivered remarks at the White House and his speech was full of lies.
Joe Biden absurdly boasted about his time as a public defender.
"It was a lesson I learned coming out of — not like real leaders in the civil rights movement — but when I came out of the civil rights movement as a kid as a public defender…" Biden said.
According to reports, Joe Biden was a public defender for a brief time and all he did was defend a cow thief in Delaware.
"Given how long ago and limited it was, the depth of Biden's work as a public defender is difficult to plumb. Databases available to the public at the Wilmington courts where Biden practiced do not allow for searches by attorney name. Newspaper archives show several stories, including the case of the stolen cow, that identified Biden as a public defender between June and July of 1969. Campaign officials and other Biden allies did not recall other specific cases." BuzzFeed previously reported.
Biden never participated in the civil rights movement.
Continue Reading at Gateway Pundit.