Wealthy Democrats Aided And Abetted The Biden Border Crisis, Now They're Whining About It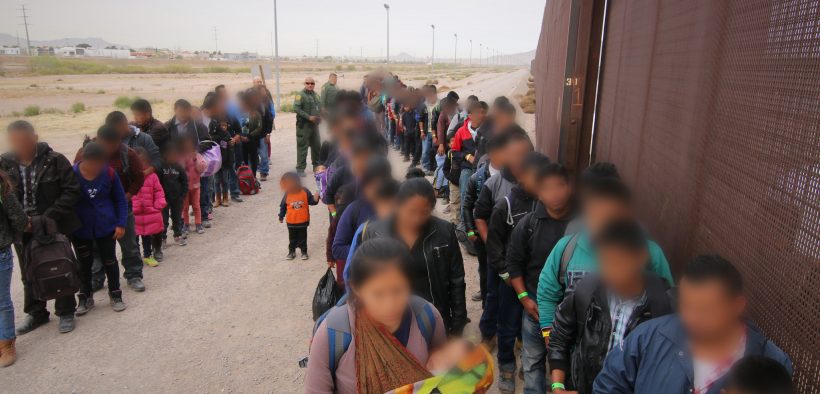 Amid the scrum of news this week about Democrat-led schemes to put former President Donald Trump on trial during the GOP primaries and rig the 2024 election in plain sight, you might have missed a cautionary tale out of New York City, where Democrat millionaires are whining about a migrant crisis they helped create.
A group of more than 120 executives, including Jamie Dimon of JPMorgan Chase, Larry Fink of BlackRock, and Jane Fraser of Citigroup, sent a letter to the Biden administration and congressional leaders asking for more federal aid to New York, to help with what they call "the humanitarian crisis that has resulted from the continued flow of asylum-seekers into our country."
Credit where credit is due: These wealthy New York executives seem to have figured out the connection between huge numbers of illegal immigrants — sorry, "asylum-seekers" — and the humanitarian crisis that always follows.
It's a connection many of us made years ago, back when massive waves of illegal immigrants were overrunning Texas border towns and gathering in sprawling makeshift encampments along the north banks of the Rio Grande. Unable to house or even properly process these people, federal border officials resorted to dropping them off at bus stations in places like McAllen and Del Rio, Texas — relatively small towns with few resources to cope with the thousands of illegal immigrants released from federal custody, sometimes on a daily basis.
But so long as the chaos and crisis stayed in south Texas, Democrats in deep-blue enclaves like New York, Chicago, and Los Angeles were happy to tut-tut anyone who claimed there was a problem at the border or suggested that maybe we should do something to stop the flow of illegal border-crossers. If you complained or proposed solutions, you were a racist — just like those Border
Continue Reading at The Federalist.