Big Tech is finally being held accountable beginning with these subpoenas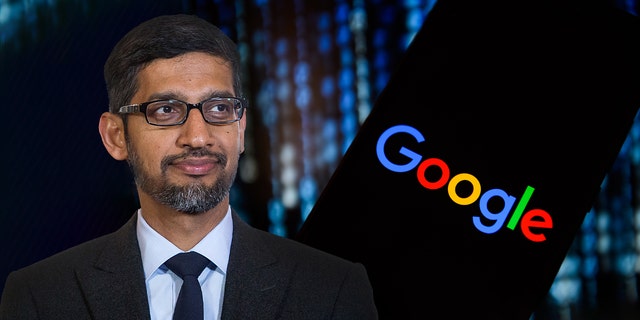 Kevin McCarthy has taken decisive action as new Speaker of the House. That includes his appointing Rep. Jim Jordan of Ohio, a conservative bulldog who, as chairman of the House Judiciary Committee, is convening hearings on how Big Tech has colluded with the federal government to suppress free speech.
Subpoenas have been issued to the CEOs of Google parent Alphabet, Amazon, Apple, Facebook parent Meta and Microsoft requesting documents and communications "referring or relating to the moderation, deletion, suppression, restriction or reduced circulation of content." Conspicuously absent from Jordan's list is Twitter, however.
It's not too late; and Twitter and former executive Jack Dorsey should not get a pass. Earlier this month, MRC Free Speech America hit 5,000 documented cases of Big Tech censorship in its CensorTrack database, with Twitter accounting for 56% of that database.
For too long, companies including Google, Twitter and Facebook have been stifling users' free speech and manipulating the flow of information. Facebook, for example, removed the Instagram account of a Gold Star mother who used the platform to criticize President Joe Biden for ordering the withdrawal of soldiers from Afghanistan, where her son was left to die.
We also conducted a study proving that during the 2022 election, Google buried the campaign websites of Senate Republican candidates while boosting their Democrat opponents in its search results. Big Tech discrimination also comes in the subtle form of shadow-banning, a type of censorship that hides users' posts from their online audiences.
Worse, a number of companies have been caught colluding with the Biden administration to cancel content with which they disagree, a form of authoritarian rule that shocks the conscience.
Under McCarthy's speakership, one thing is certain: Congress will be aggressive in the hearings on Big Tech's collusion with the government and lying under oath about censorship. But the Speaker must avoid historical pitfalls.
Not long ago, Americans watched hearings on the Benghazi debacle unfold, but the investigations yielded next to nothing. They were a dog-and-pony show designed to avoid political embarrassment rather than make the world a safer place. Ditto the IRS scandal. Ditto pretty much every scandal Republicans have "investigated."
Both McCarthy and Jordan must ensure that Big Tech hearings do not fall victim to the same fate. Hearings might make a good first step against Big Tech overreach, but talk is cheap unless followed up with legislative teeth.  
One solution is to reform Section 230 of the 1996 Communications Decency Act to better protect First Amendment freedoms. Originally enacted to facilitate platforms in removing criminal and pornographic content posted by users, Section 230 today has been so badly misinterpreted by the courts as to give those platforms the unconditional prerogative to suppress any viewpoints with which their radical employees disagree.
If Congress acts against Big Tech's assault on free speech now, its reforms will not only protect open expression, but also data privacy and children's safety. Congress must likewise clarify that Big Tech organizations are subject to proper use of antitrust law. If applied properly, antitrust law can prevent these companies from misusing their market power to harm consumers and social media users. 
The House entrusted McCarthy with the authority and the expectation that he will act decisively. He has so far. We will soon know if he is truly a new kind of congressional leader, the kind of speaker we need rather than the typical pol who focuses instead on endless hearings and never-ending fundraising appeals.
House Republicans must have a strategy focused on winning important policy battles, especially when it comes to preserving the foundation of our democracy, the freedom of speech. The 20 renegades could double or triple their numbers if the speaker falters, but if he leads with a strong legislative effort he will turn the 20 renegades into steadfast allies, along with the entire conservative movement. We are sincerely rooting for him and stand ready to help however we can.
Continue Reading at Fox News.