Stacey Abrams Lashes Out: "I've Never Said That I Believe in Defunding the Police!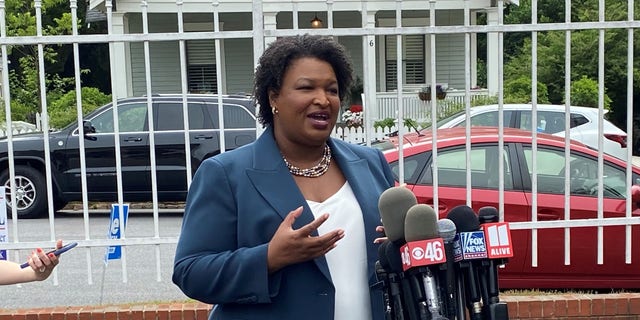 Georgia's Republican Governor Brian Kemp and Democrat gubernatorial candidate Stacey Abrams squared off Sunday night in Georgia's second debate.
Georgia has already seen record early voter turnout despite Joe Biden's attacks on the state's new voting laws.
Democrat Stacey Abrams lashed out at Brian Kemp for accurately claiming his opponent wants to defund the police and end cash bail. Crime is a huge vulnerability for Democrats so now Stacey Abrams and other Democrats are denying they ever supported the defund the police movement.
"I did not say, and nor do I believe in defunding the police. He is lying again," Abrams said. Brian Kemp struck a nerve!
We have the receipts! Stacey Abrams clearly said she supports defunding the police and diverting funds to other causes.
Continue Reading at Gateway Pundit.